Ruble-Denominated Bitcoin Volume Surges to 9-Month High
The increase comes as the West's sanctions on Russia trigger a flight from the ruble.
ByOmkar GodboleFeb 28, 2022 at 2:28 p.m.UpdatedMar 1, 2022 at 7:17 p.m.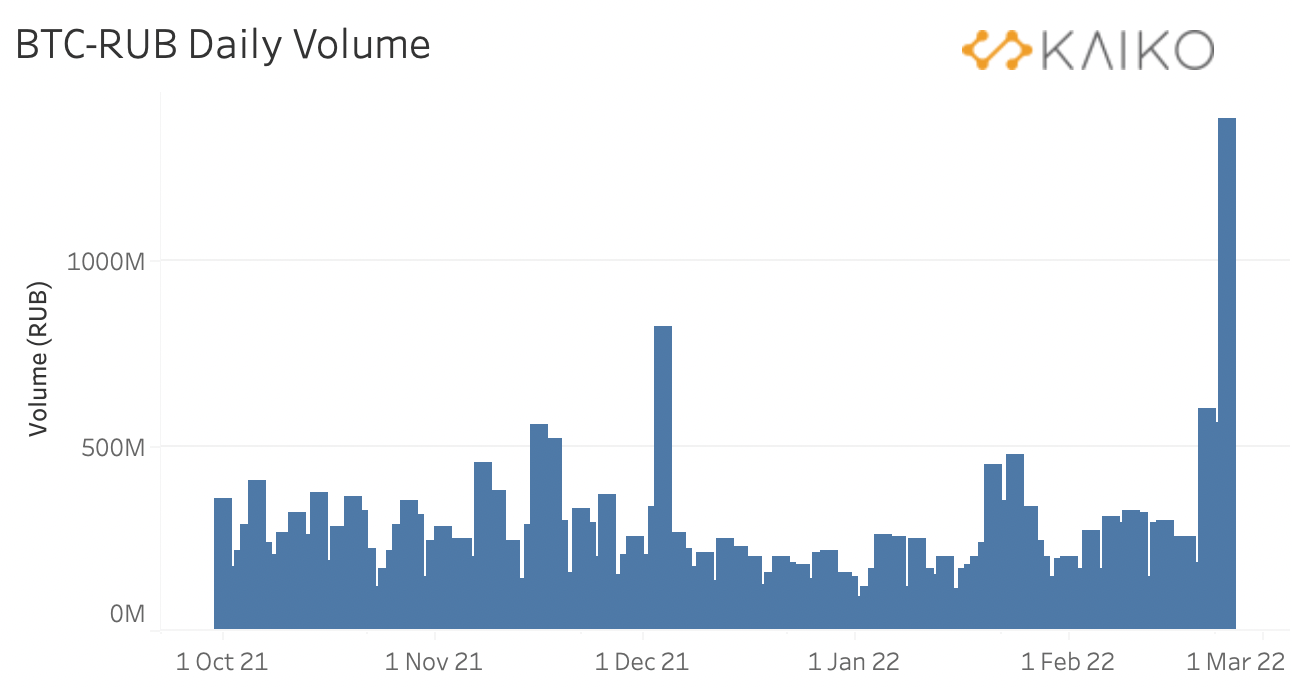 Bitcoin-ruble daily trading volumes (Source: Kaiko)
Trading volumes between the Russian ruble and bitcoin increased to a nine-month high as the country's fiat currency plunged to record lows due to the fallout from the invasion of Ukraine.
Data tracked by Kaiko, a Paris-based cryptocurrency research provider, shows that ruble (RUB)-denominated bitcoin volume surged to nearly 1.5 billion RUB on Thursday, hitting its highest level since May.
"The activity was concentrated on Binance," Kaiko research analyst Clara Medalie told CoinDesk in an email. "Bitcoin-Ukrainian hryvnia volume has also spiked, but not as high as October levels. BTC-UAH only trades on 2 exchanges – Binance and LocalBitcoin."
0 seconds of 7 minutes, 47 secondsVolume 90%
Similar trends were observed in tether-ruble and tether-hryvnia trading volumes, Medalie added. Tether (USDT), the world's largest stablecoin by market value, offers price stability in the often volatile world of cryptocurrencies by maintaining a 1:1 peg with the U.S. dollar.
Kaiko data shows USDT/RUB trading volume also rose to an eight-month high of 1.3 billion RUB on Thursday.
Tether-ruble daily trading volume
The spike in the ruble-based crypto trading volumes came as investors scrambled to move out of the ruble, fearing stricter sanctions from the West.
The Russian currency plunged over 8% to 90 per U.S. dollar last week and extended the slide by another 28% early today, reaching a record low of 118 per dollar, according to Bloomberg data. Gold, U.S. Treasurys, the U.S. dollar and the Swiss franc have been the beneficiaries of the flight to safety.
Over the weekend, the U.S. and its alliesstepped uppunitive measures against Russia, intending to stop its banks from accessing SWIFT, the messaging network underpinning global financial transactions. The European Union banned all transactions with the Russian central bank in a bid to prevent it from selling overseas assets to support its banks.
Early Monday, Russian President Vladimir Putin ordered the country's nuclear deterrence force to be on high alert. According toreports, the Russian central bank has asked brokers to ban nonresident investors from selling securities.
声明:TokenMi发布此文为传递更多信息,不代表赞同其观点或证实其描述。 文章内容仅供参考,不构成投资建议。投资者据此操作,风险自担。 本文版权归原作者所有,如有侵权请及时联系我们。
说点什么
评论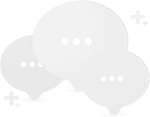 去做第一个评论的人吧